This software allows the user to manage the construction of conventional and unconventional oil wells, from drilling engineering to interventions when the well is productive.
The solution manages the complete life cycle of the well. This includes managing of drilling, completion, recompletions, interventions and abandonment work.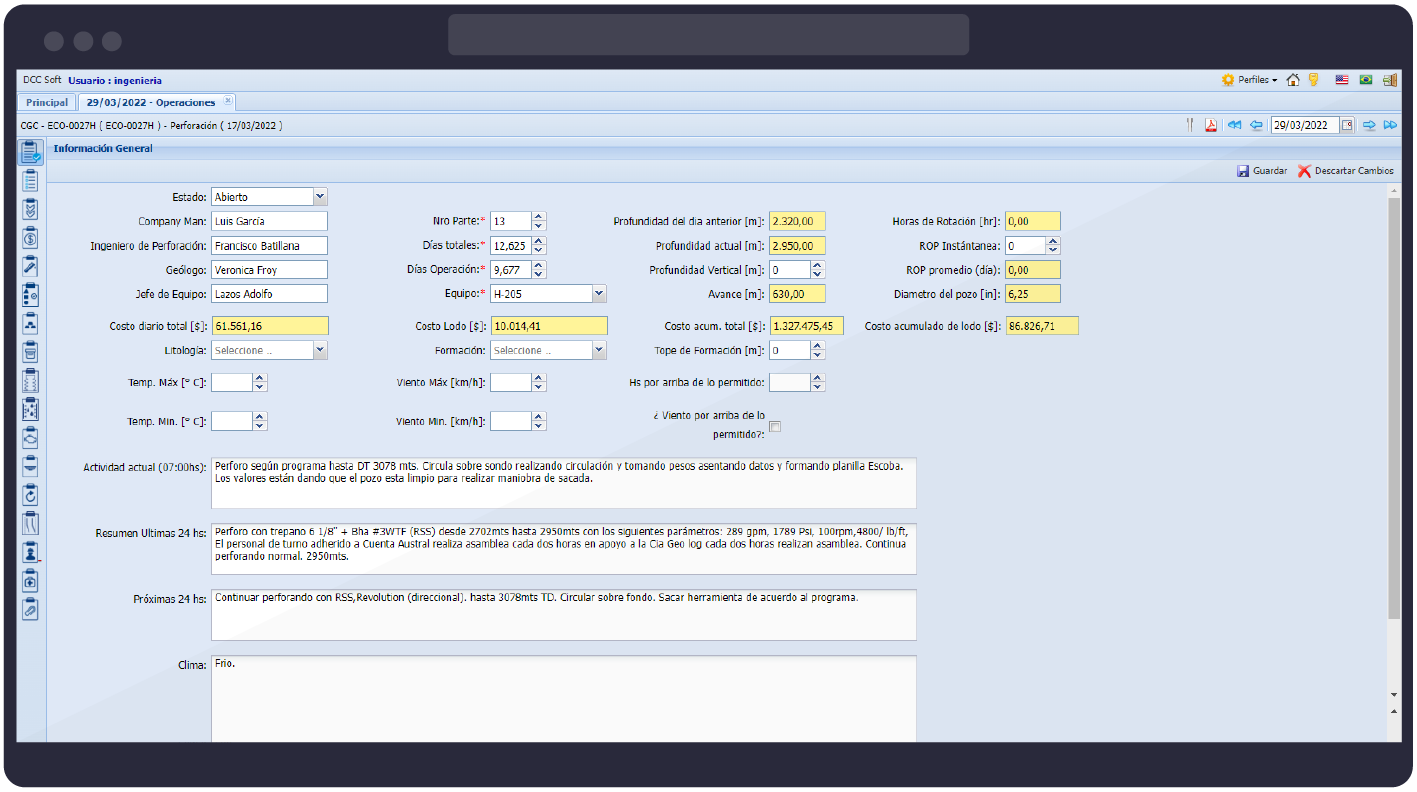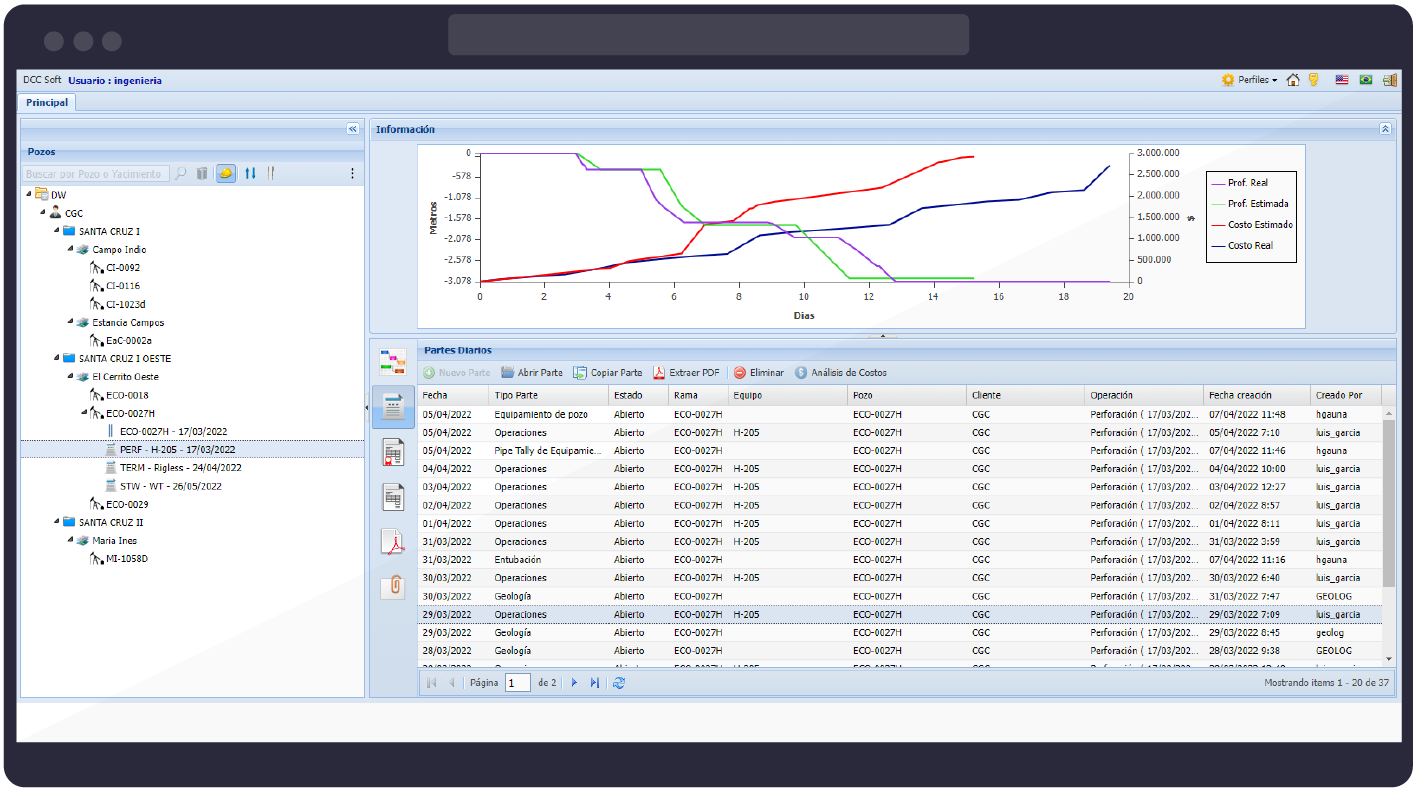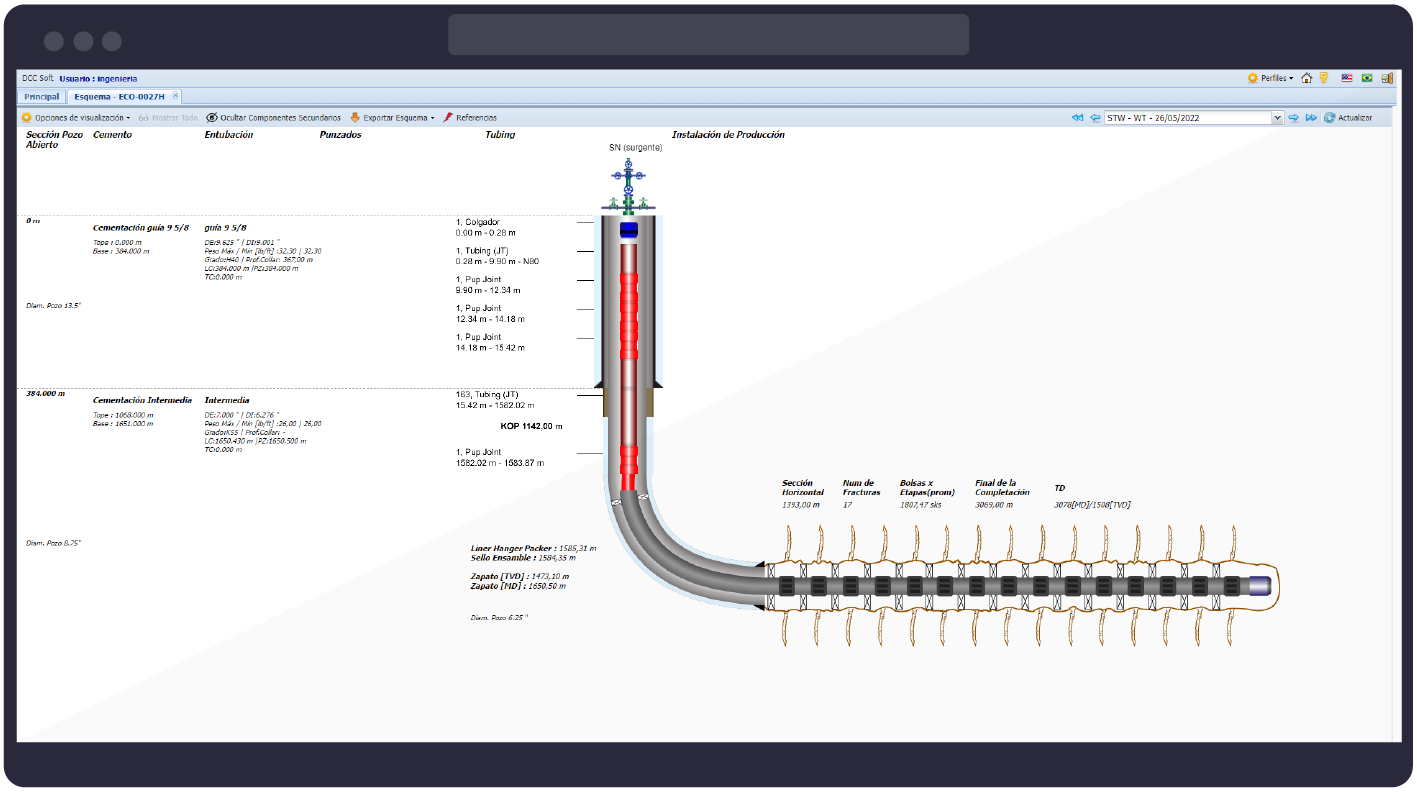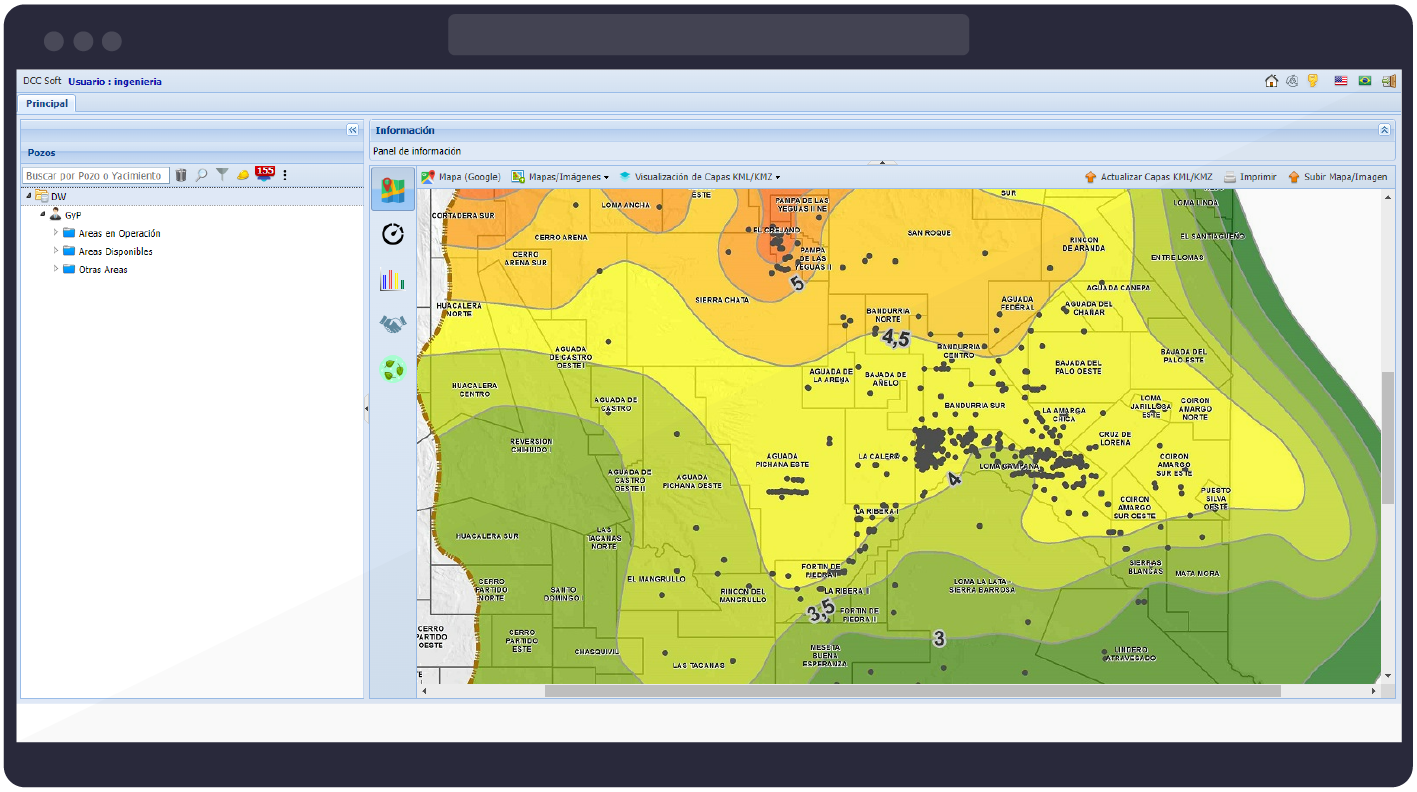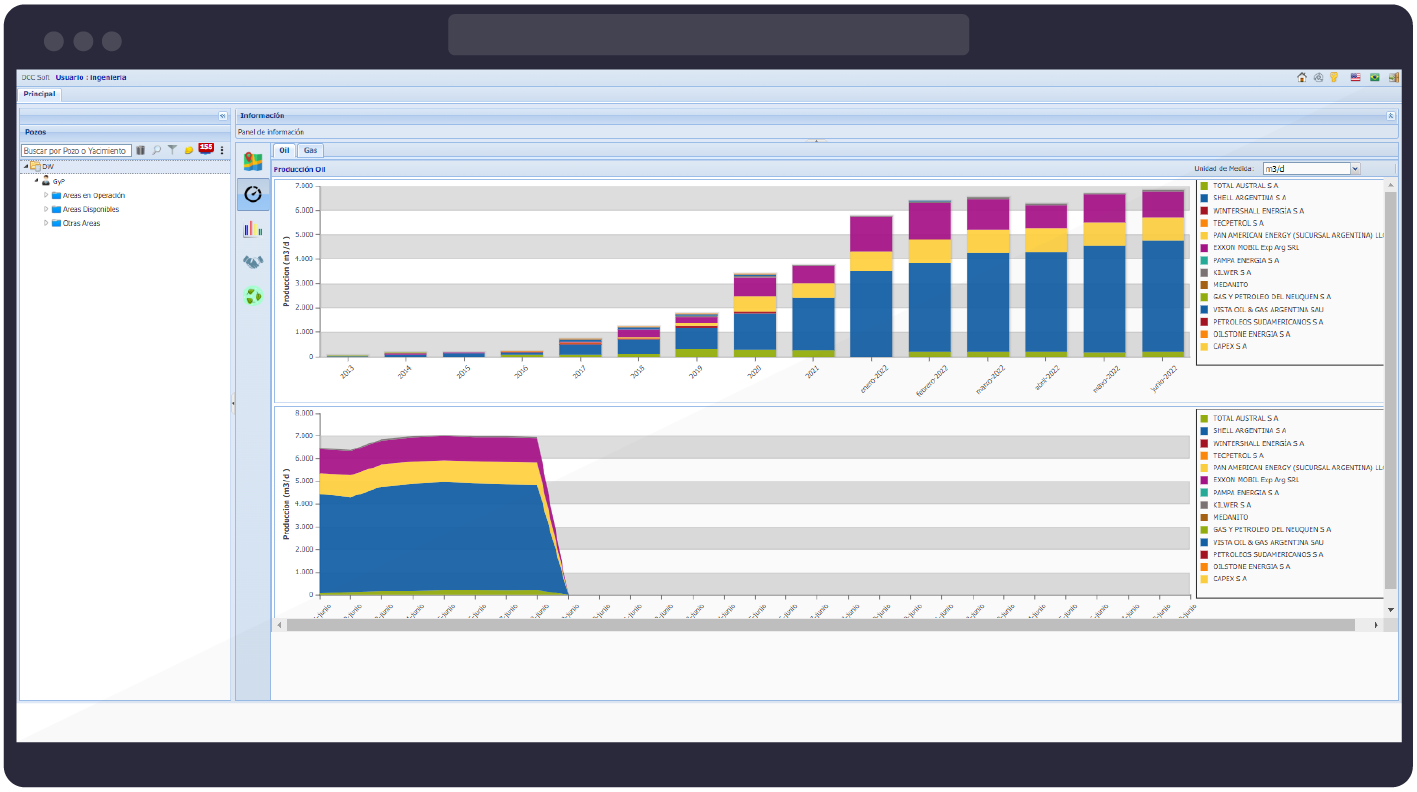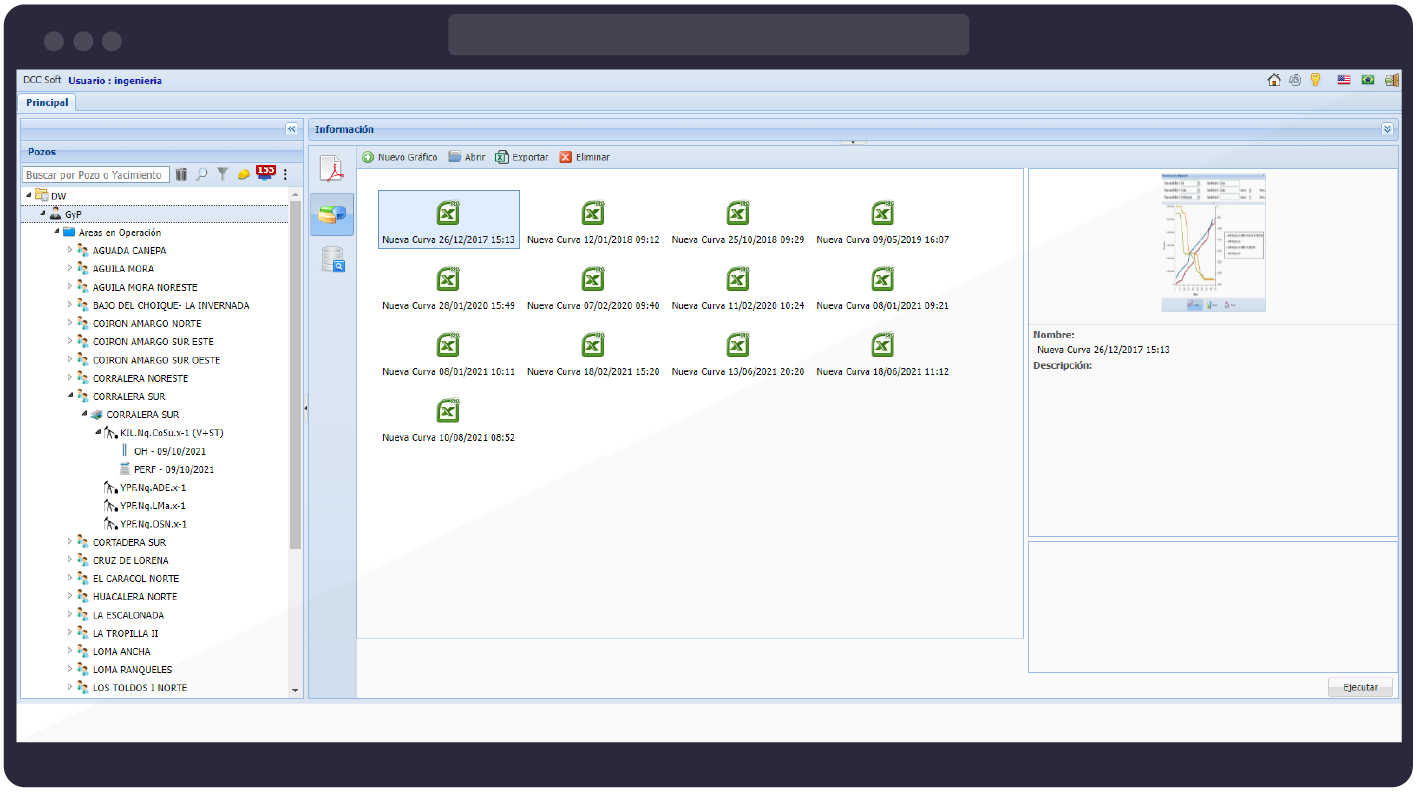 For each stage Datawell allows to develop the well program and its corresponding AFE. As each of the aforementioned stages is being executed, Datawell allows to record in detail the operational maneuvers with their corresponding technical / economic variables, which are monitored periodically to avoid deviations from the programmed.
Over twenty years of experience analyzing, proposing and implementing solutions to complex needs.